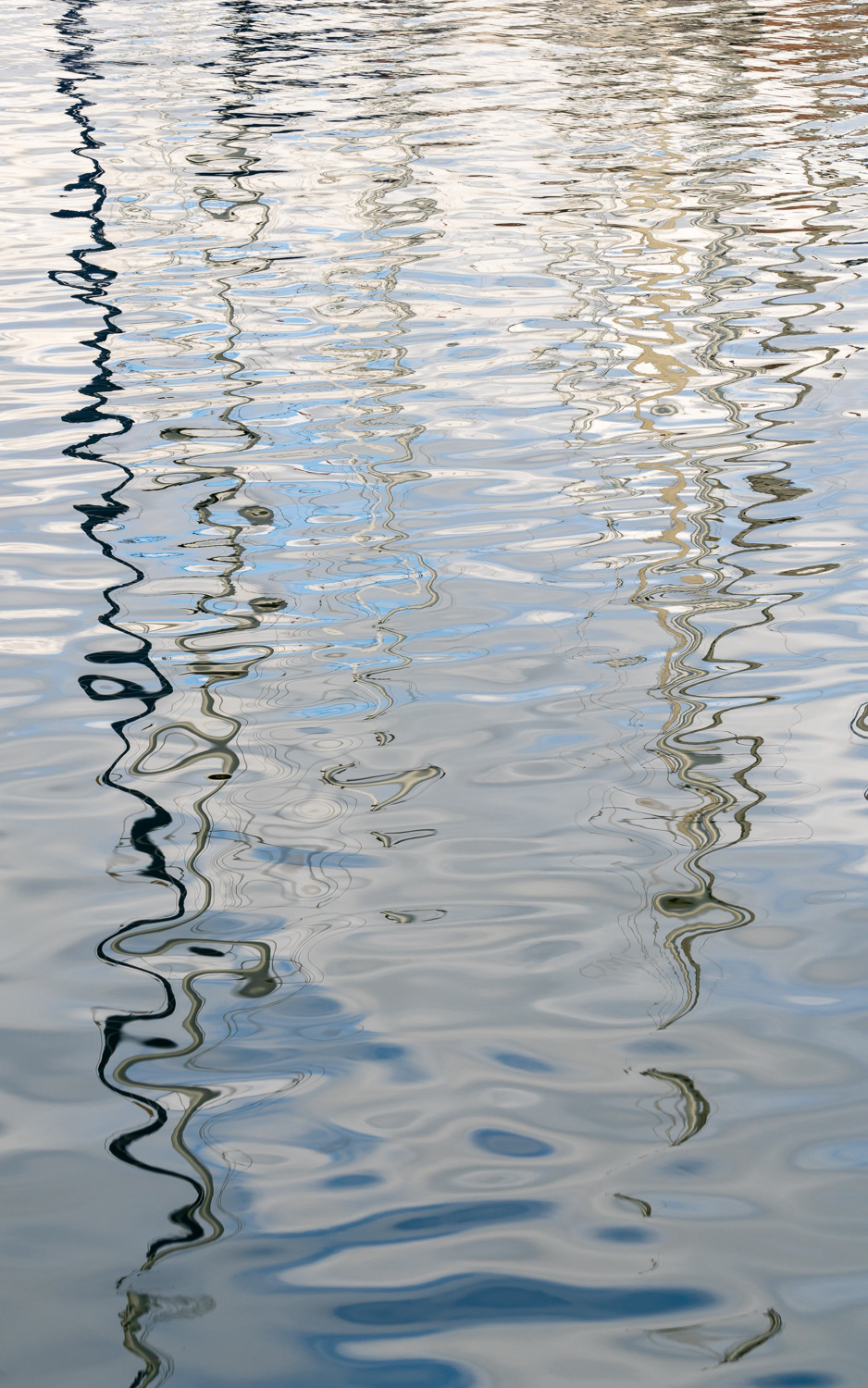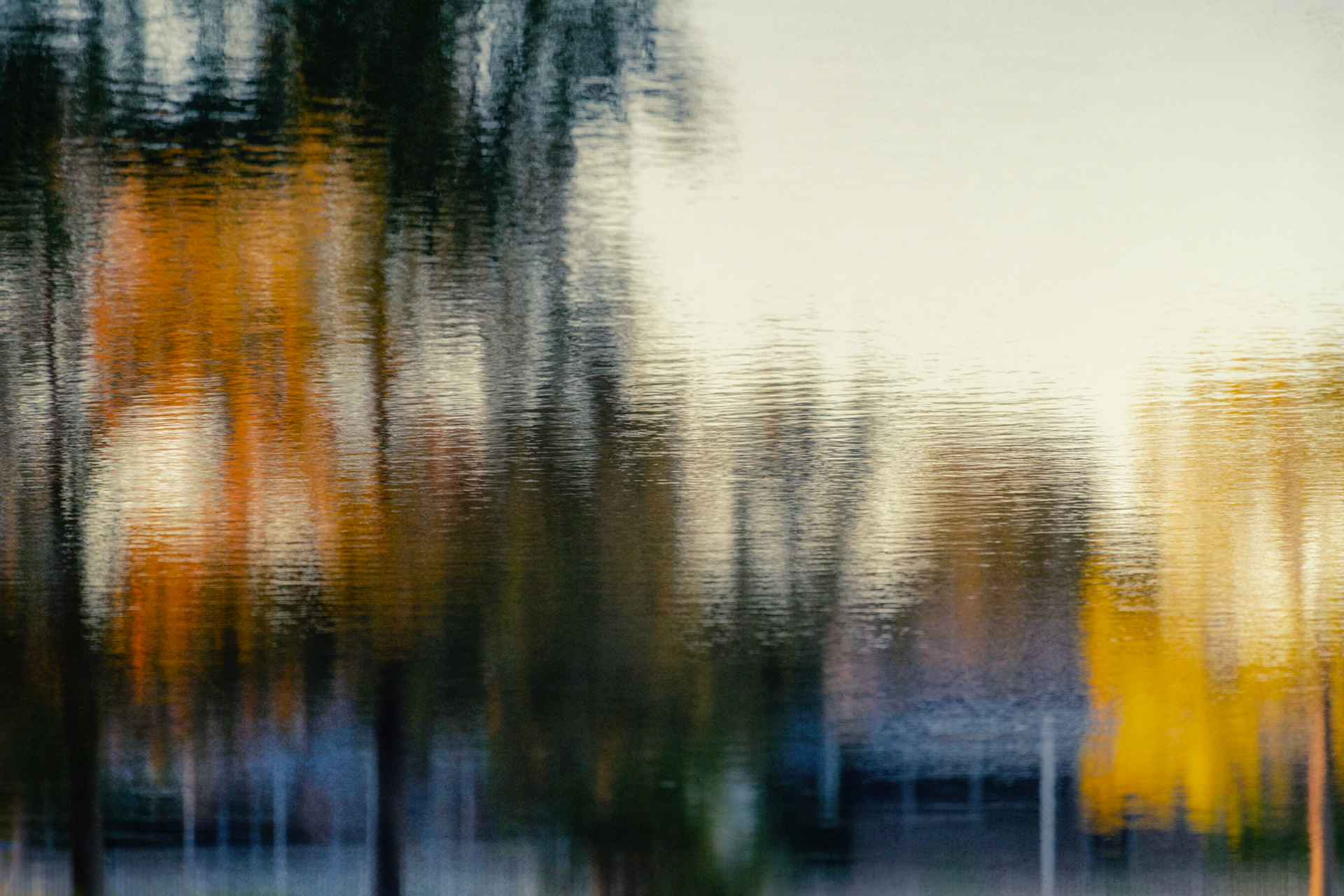 "The Sea Below" & "Cosmic Airfield" - Longe exposures taken during a night flight over New York City. The city lights create these wonderful squiggles and swirls while the moving plane creates the blur.
Extraction and Abstraction. In this series I selected numerous images of the a specific location and, after extracting strips of the dominant colors, arranged the strips into a colorful panorama. Different locations result in very different panoramas.
Fog and snow are the great distraction reducers. When they blanket the landscape, they transform otherwise busy scenes into minimalistic renderings. 
Extracted from larger landscapes.
2020 Budapest International Foto Awards – Honorable Mention
2021 Moscow International Foto Awards – Honorable Mention
2021 PX3 – Honorable Mention
Repetition. Repetition of lines, forms, elements.
Water, mud, sunlight, and bamboo poles are the ingredients for this abstract image. Like in life, everything is fluid and instable.The receding tide created these lines that last only a short time. The next wave draws an entirely different picture – impermanence and transience.
2020 Fine Arts Photography Awards - Nominee
2022 Julia Margaret Cameron Award - Honorable Mention
2022 Moscow International Foto Awards - Honorable Mention for series
2022 Prix de la Photographie Paris - Honorable Mention for the series
2022 Chromatic Awards – Honorable Mention
Transitions is about going from dark to light, from outer to inner. The image was taken in the entry area of a mosque, but it could be any spiritual place.
Sensual sand dunes from the Wahiba Sands desert in Oman.
Strong winds were blowing and softened the surface of the dunes. The highlights on top of the sand dunes in this almost all black image bring out the shape and curvature of the dunes and emphasize the soft texture of the sand.
Barely There - 
Palm trees on a golf course and their reflection reduced to abstract vertical lines.