Venice with a Spritz - Multiple Angle Views
Multiple-angle shots arranged into collages to offer an alternative vision of Venice landmarks while maintaining the familiar feel of Venice.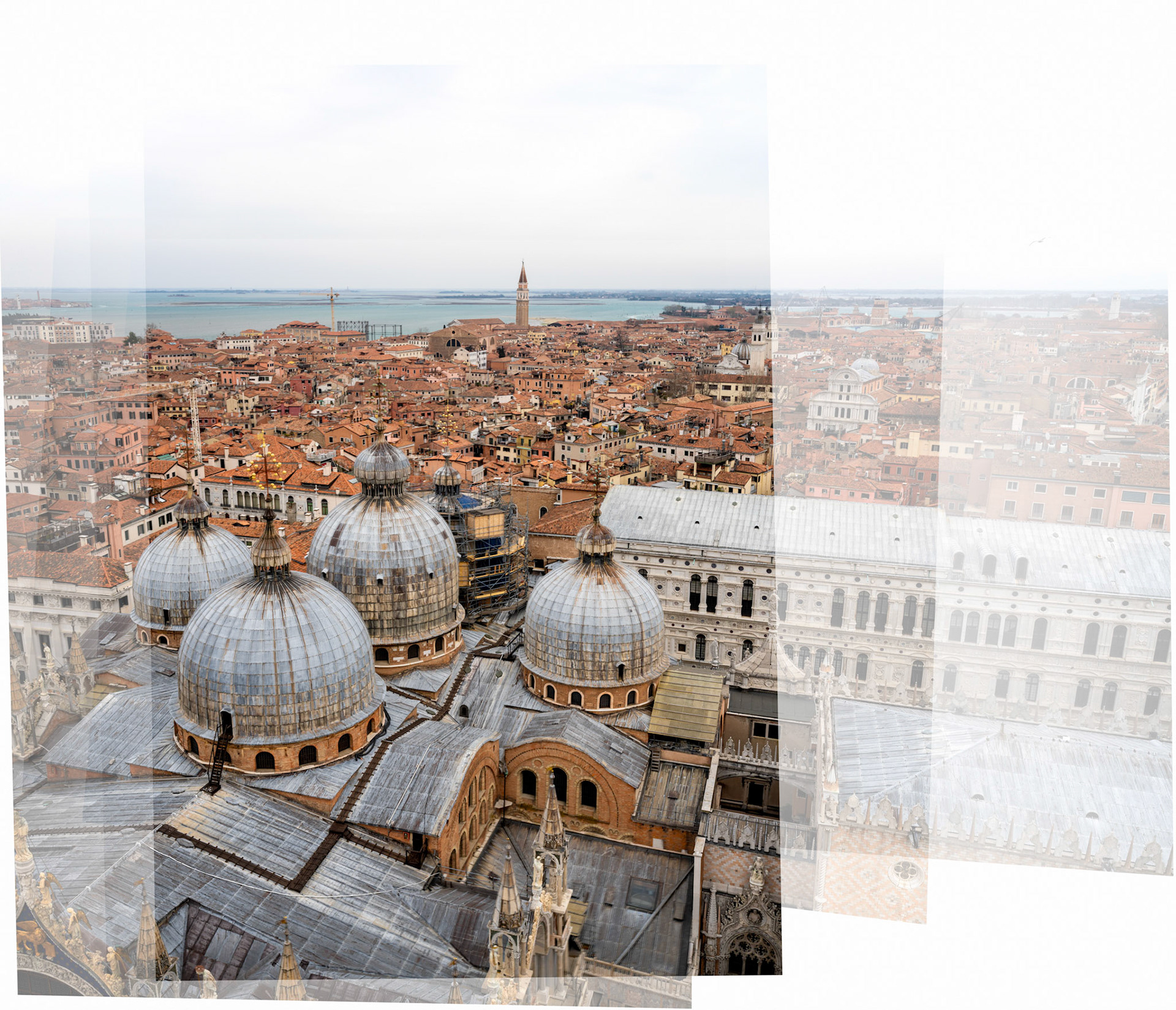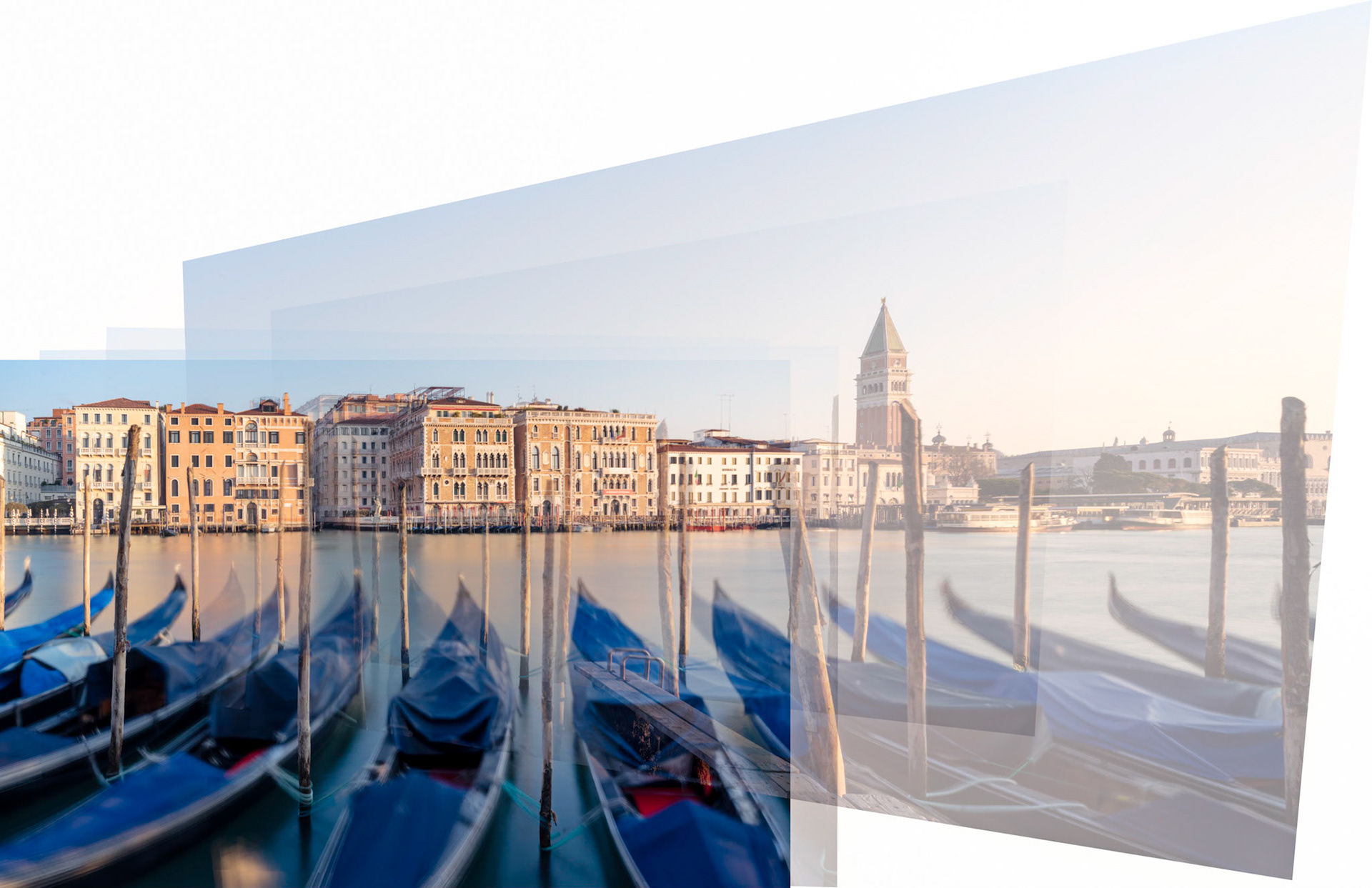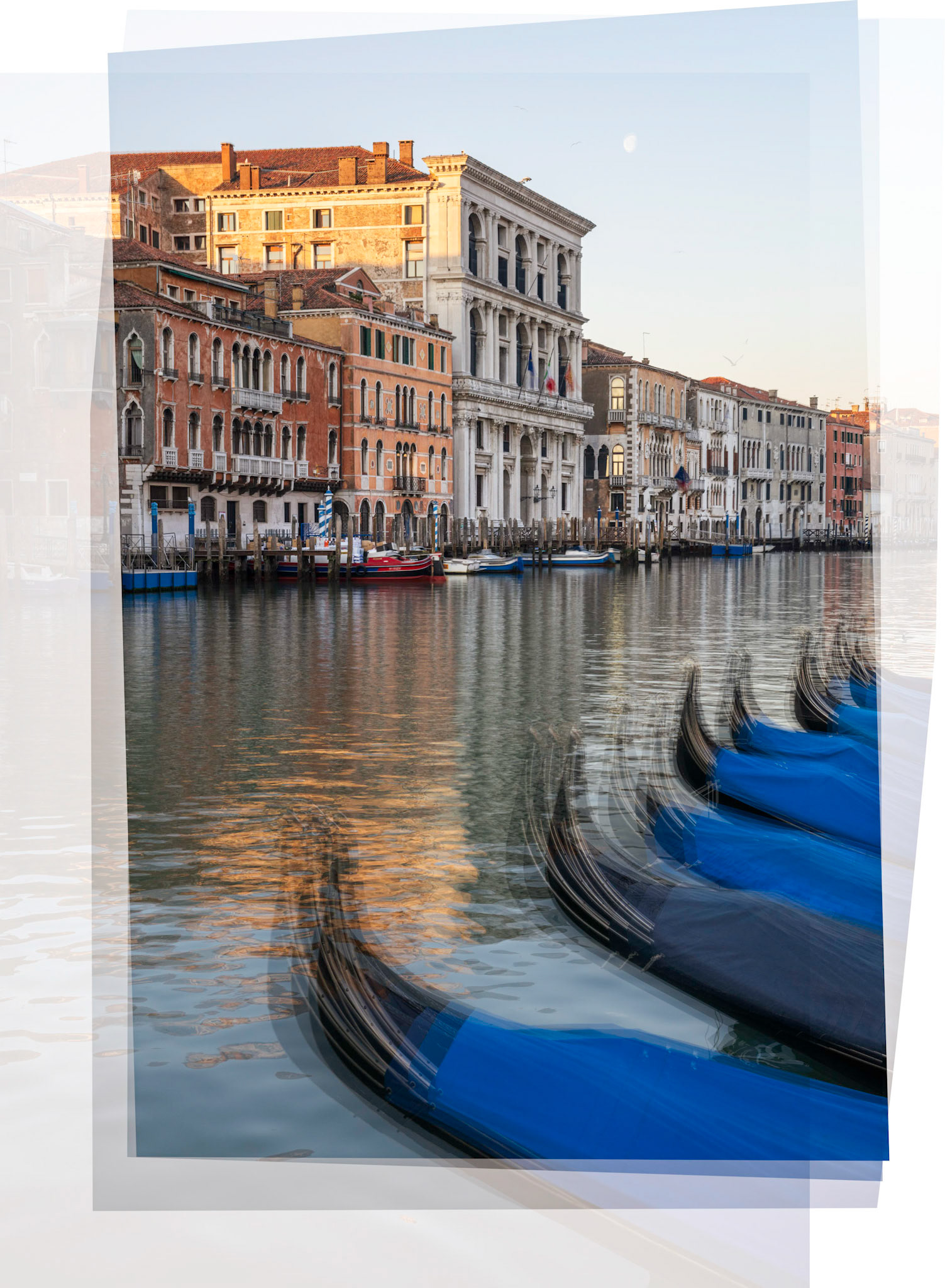 Ancient and colorful Venetian scenery is a wonderful basis for abstraction, and the result is a very contemporary look.

More Venice, this time in a conventional manner.