Is this real? Is it Tolkien's land of the Ents? This is Fanal pond on the Portuguese island of Madeira, a community of ancient til trees, some of them 800 years old. Its ecosystem has been left more or less undisturbed by humans. It is one of the few primary forests, or old growth, left on the planet - a rare gem. The trees have been bent into sculptures by the elements, and their twisted branches, together with the frequent dense fog, create an eerie atmosphere. The scenes could be out of a fairy tale.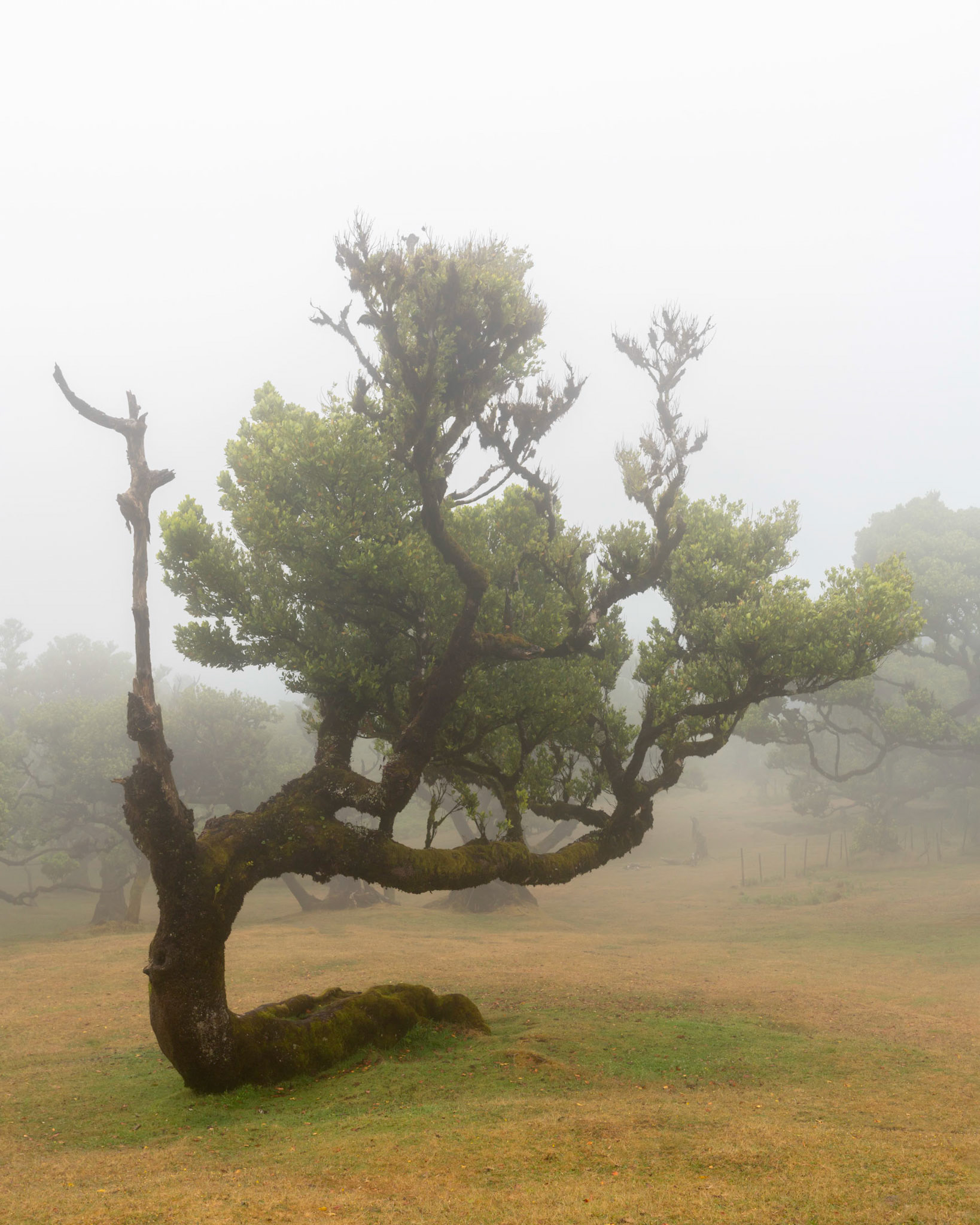 2022 8th Fine Art Photography Awards - Nominee for series "Realm of Magic"
2021 Budapest International Foto Awards – Honorable Mention
2022 Monovisions Photography Award - Honorable Mention for "90 Degrees"