Images depicting Florida's beautiful coastline.
A fishing shack on Pine Island. Life on this small border island is determined by the elements. Wind, sun, and water are powerful forces and can destroy human card houses any time.
The now forever lost abandoned dome homes at Cape Romano. Four out of the original six were still standing before hurricane Ian. Now they are all gone and have become history.
2021 Moscow International Foto Awards - Honorable Mention
Mangroves. I call them the "Florida Coast Guards". Mangroves are true natives of Florida and they are vital guardians the coast for all of us.
2020 Budapest International Foto Awards – Honorable Mention
2021 Moscow International Foot Awards - Honorable Mention
2021 Monovision Awards - Honorable Mention
2021 PX3 - Honorable Mention
A subdued showing of color in this Everglades sunset.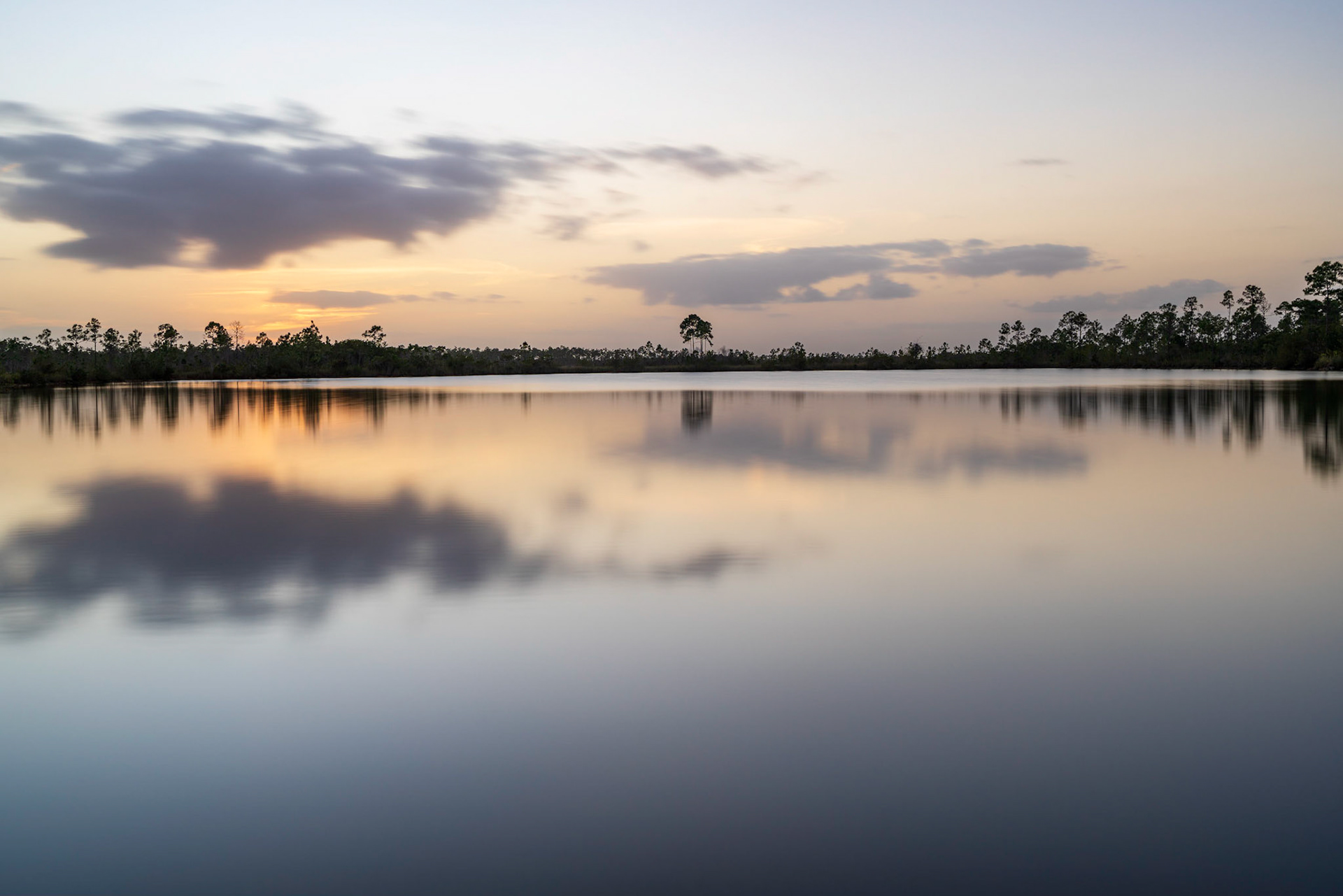 While we live in the hustle and bustle of the cities, life on the gulf and barrier islands is determined by the elements. 
The historic Naples Pier at the end of 12th Avenue South is a favorite location for sightseeing, fishing, bird watching, dolphin spotting and the peace of scenic sunset views - like this one.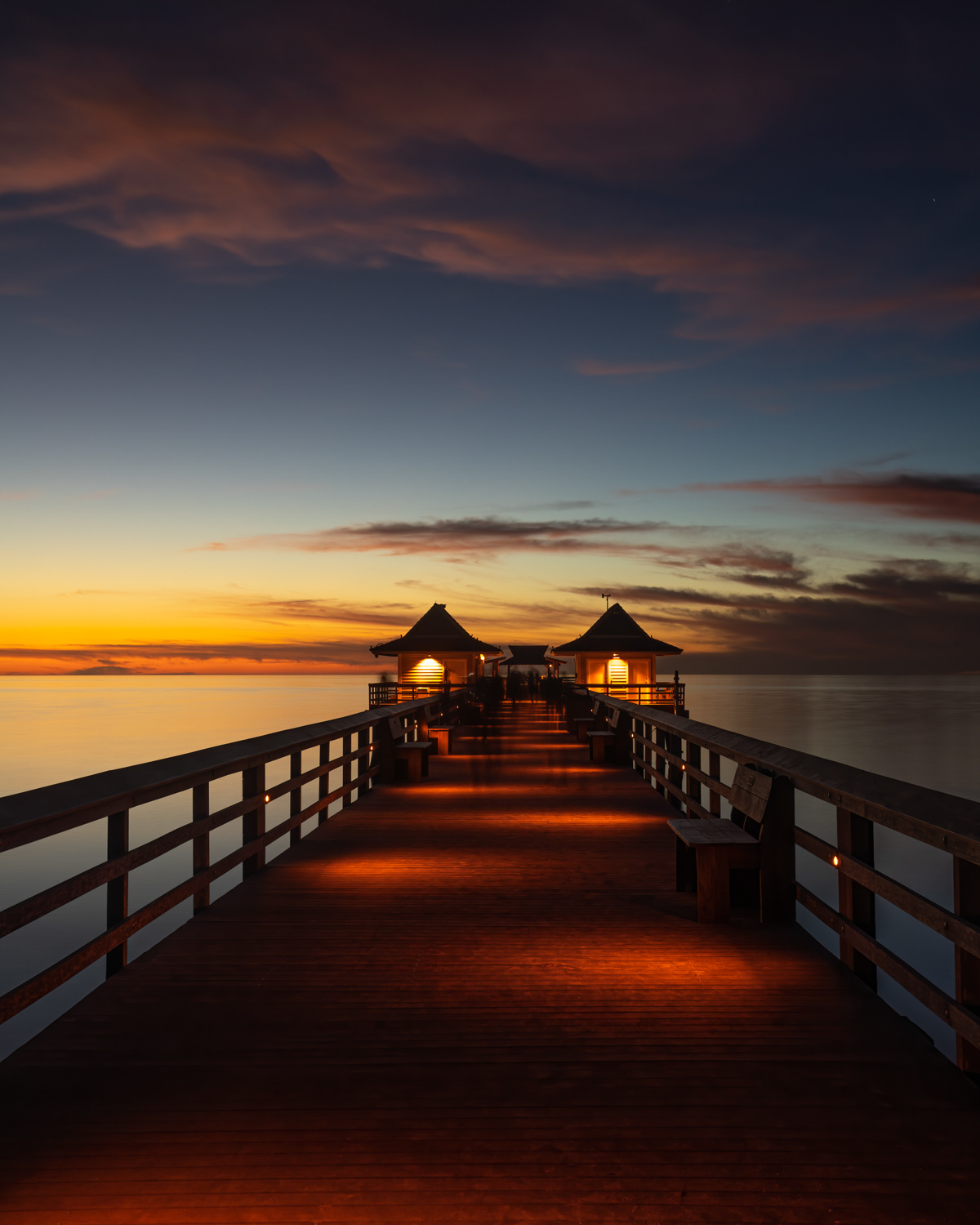 "Close of the Day" (Old Naples Pier)
The Gulf of Mexico offers some of the best sunsets in the world. This particular image was taken in Naples, near 2ndAve South. What used to be the old pier serves now as a resting place for pelicans. 
A beach in Florida. It is early morning and the first rays give a warm embrace to the world that is just awakening.  
The cloud cover softens the morning light even more, creating muted, pastel-like colors, yet with a strong impact. A long exposure takes out the ripples in the water and creates the silky surface.
It is the twilight hour and three tree stumps standing guard on the beach at Lover's Key Park in Florida. Imagine the time they have been standing there and the scenes they must have witnessed.​​​​​​​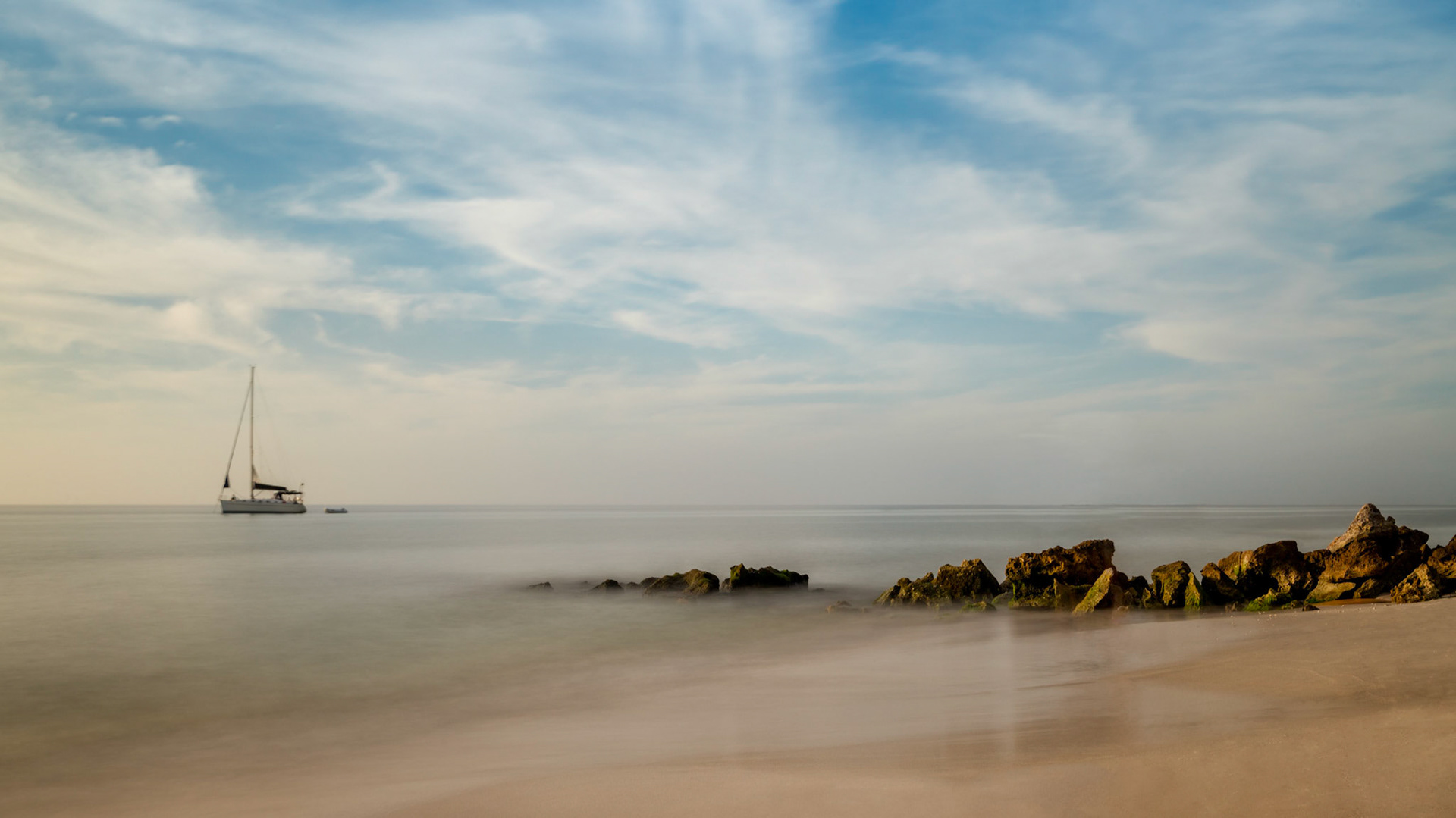 Sailboats anchored at the Naples City Dock.
The slight ripples in the water cause the reflected masts to look like oil paints squeezed out of a tube and spread over a canvas.