My love affair with trees and forests of all kinds. It's the stillness, the rays of light, the smell of moisture and wood. 
"Between every two pine trees there is a door leading to a new way of life."
-- John Muir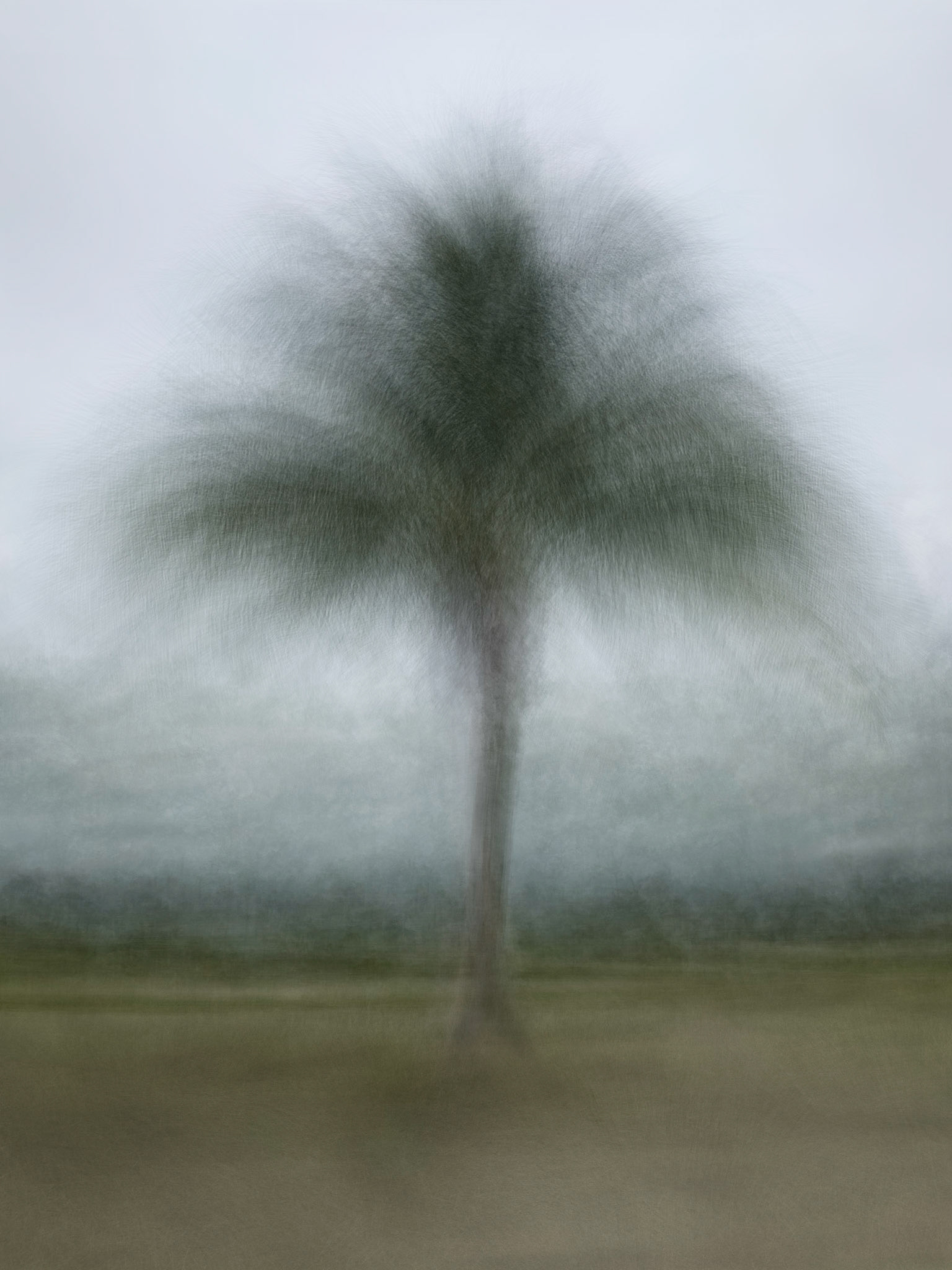 No, it is not a charcoal drawing.
I created this image by taking 70 exposures as I walked a full circle around the tree. I then layered all the frames, one on top of the other, with varying degrees of opacity. 
As a result, the darker parts of the image represent a high number of pixels - pixels recurring in numerous layers -, whereas the lighter parts of the image represent pixels only occurring in a few frames. The accumulation of pixels thereby becomes a true two-dimensional representation of the three-dimensional oak.